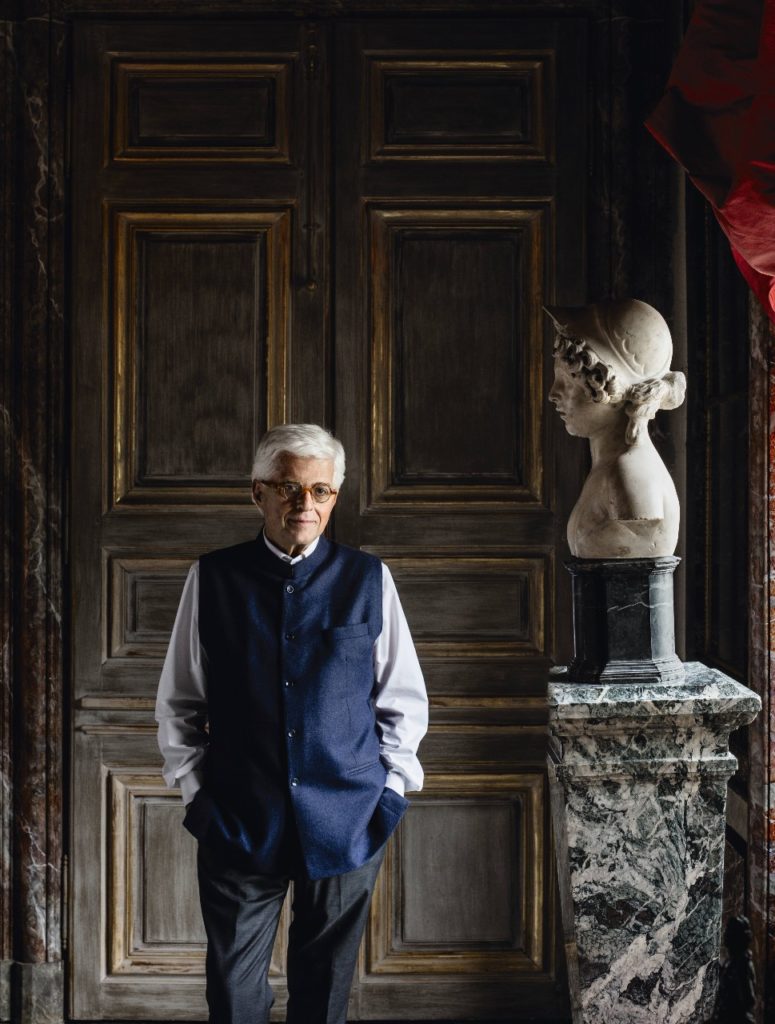 Jacques Garcia
Born in 1947, Jacques Garcia graduated from Penninghen. It was in 1980 that he became known for the incredible decoration he made in his own house, the Hôtel de Sagonne built by Mansart rue des Tournelles. His meeting in 1991 with Diane Desseigne who entrusted him with the renovation of the most beautiful jewels of the Barrière Group. It was an opportunity for Jacques Garcia to create public places and show his work.
Always a collector of royal objects dispersed during revolutionary sales, he bought the Château du Champ de Bataille in 1992 to serve as a showcase. The decoration in 1996 of the Hotel Costes brings him the Parisian consecration. The Garcia style is born, sexy and baroque, greatly copied. The beginning of a revolution that will transform Parisian hotels and restaurants. More than 40 places bear his signature: Le Fouquet's, l'Avenue, l'Esplanade ; le Murat, La Grande Armée, Ladurée…
In 1999, he published Eloge du Décor with Flammarion and was made Commandeur des arts et lettres in 2002.
From 2004, his career took on an international dimension with the opening of the Wynn in Las Vegas, the Victor Hotel in Miami, La Réserve in Geneva and the Spice Market in New York.
In 2006 he received the insignia of Officer of the Legion of Honor and in 2009 renovated the Mamounia in Marrakech. A pharaonic construction site of 10,000 m².
The decade 2010 confirms his status as a specialist of the 17th and 18th century. Indeed, after having published in 2013 a second book with Flammarion Le Château du Champ de Bataille, 20 ans de passion, the Louvre Museum entrusted him in 2014 with the creation of 35 rooms devoted to French furniture of the 18th century. In parallel, Jacques Garcia worked for 10 years as a sponsor for the Palace of Versailles where he collaborated in the redevelopment and refurnishing of the private apartments of Louis XIV, Louis XV, Louis XVI and the apartments of Mesdamess